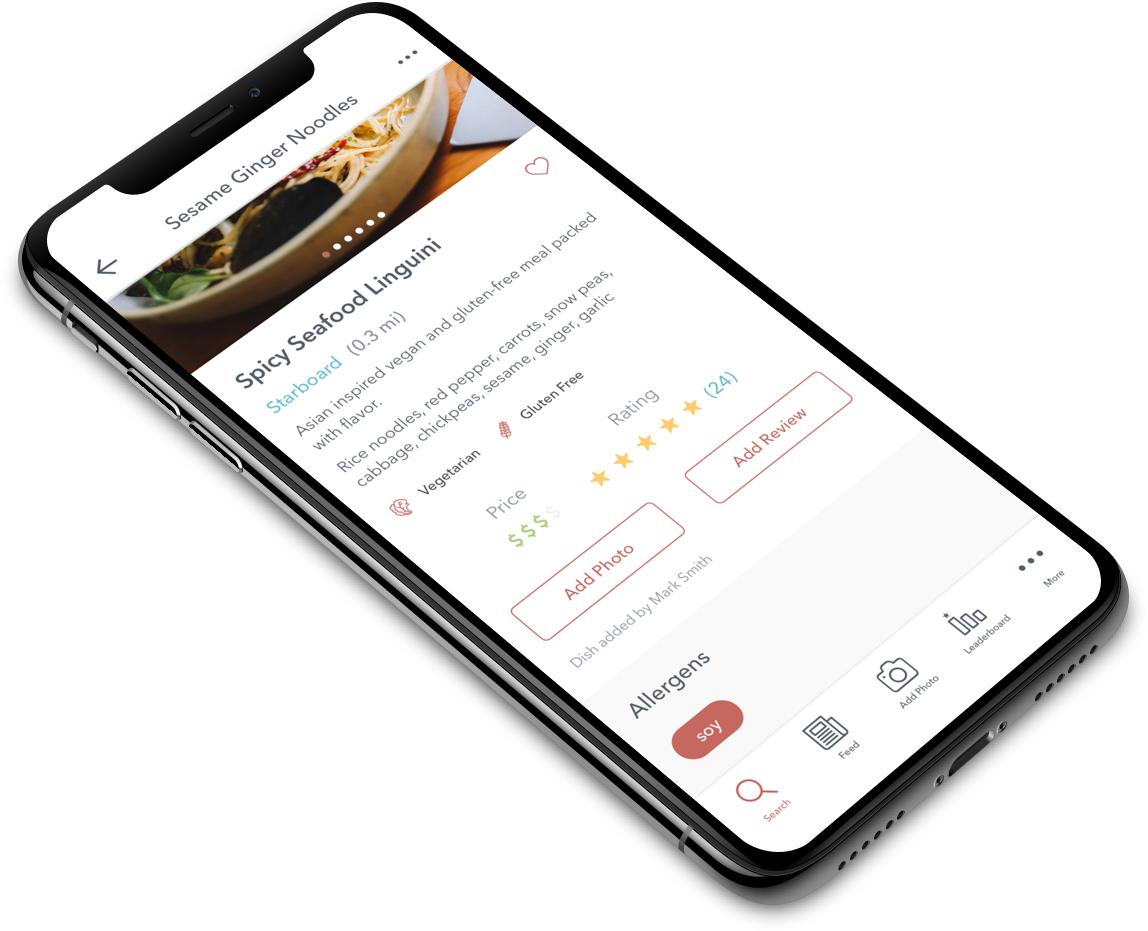 Allergy Information

For the nearly 15 million people in the U.S. with food allergies or dietary preferences, dining out may be a struggle--but it doesn't have to be. For those with severe allergies, it can easily take hours to find meals that meet their needs, especially during travel. There has to be a better way for people with food intolerances, and all people, to find dishes that they can enjoy and feel safe eating — and now there is.


With Cravinga, you no longer have to spend hours searching for tasty food that you'll feel confident serving to your family or indulging in yourself. For the first time ever, you can search for dishes based on their ingredients. Say goodbye to the days of accidentally ordering a meal that contains an ingredient you can't have.


Cravinga is perfect for those with gluten, dairy, nuts, shellfish, soy, and other allergies. Vegetarian or vegan? Cravinga helps with that too. There's a world of allergy friendly and meat-free options out there, and Cravinga puts those options right in front of you.